Sep 5, 2006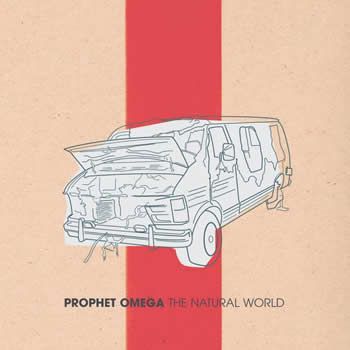 Prophet Omega
is the DIY-one-man project of Brooklynite Joe Magistro, a man with a beautiful afro who has played drums with the likes of Darlahood, Graham Parker and Kate Pierson of the B-52's (to name a few). It's a unique blend of funk, surf, rock and soul with Magistro performing almost of all the instruments himself, while trying his best at being vocal for the first time. Comparisons are hard for me to come by when listening to these tracks, but "
Get By
" has a similiarity to a more raw sounding Kenna. At least to me, it does.
From The Natural World, out 9/19 on Astralwerks:
The Right Thing
Get By
+ Myspace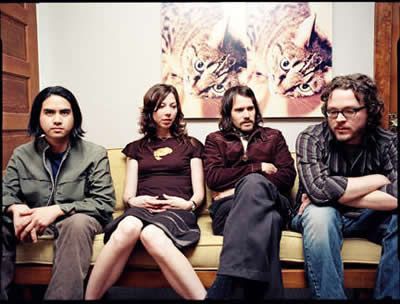 There's been a lot of buzz around
Silversun Pickups
, so I was delayed in giving them a listen. Esecially since there were a lot of Smashing Pumpkins comparisons being thrown about. Well, I finally gave in after I saw Gorilla vs. Bear giving them love… and I really don't understand the comparison. Silversun Pickups are better than I expected, and even with Smashing Pumpkins in mind… I didn't hear it in their music. But I will say that there is a strong 90s-rock influence in their songs.
I've also been reading that they put on a great loud live show, so I'm interested in checking out one of the NY shows during their tour next month. Check their myspace for dates and locations.
From Carnavas, available now at Dangerbird Records:
Lazy Eye
Three Seed
+ Myspace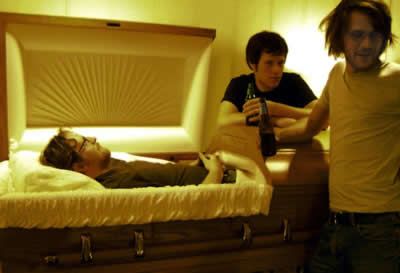 "
Imagine if the Cure's Disintegration and U2's War grew up listening to Fugazi and Rodan. Imagine the dirty pop splendor of the Jesus and Mary Chain filtered through years of pristine indie rock experience.
"
Your Black Star
were brave enough to put this in their bio, so why not recycle it here? It pretty much fits the bill on describing them. Don't believe me? Go to their myspace and give "
Why Do I Wait
" a listen and tell me that's not a Disintegration beat.